I don't have a smart phone or an ipod or even a small camera I could take with me to the protests–something like that is beyond my budget, so that is why there are no pictures of the Madison crowds here. All I have is one camera I use for my business–photographing my jewelry, art, beads, Stan's cactuses, etc., and I'm not big on bringing that to these events. So since I had to get out my camera to shoot some beads this AM, I decided to shoot some of the posters I made that we've been bringing these past weeks.
On Saturday, March 12, I carried this one:


and on the flip side:

and Stan carried this one:


and on the flip side:


These are made with black-cartridge laserwriter prints on colored cut paper over cardboard. They're approx. 16×20 inches.
On Saturday, February 26, I carried this one:


and on the flip side:


I sort of had a Scott Walker-moment when I was creating that one because I put the flipside on upside down, so I couldn't hold the sign up in the air, just against my body to hide the upside down side. I had gotten up really early in the morning, and brain wasn't engaged fully when assembling it.
I also made another sign, but we left it in the car (we took it on a weekday afternoon) and Stan's at work right now. I'll try to shoot it sometime.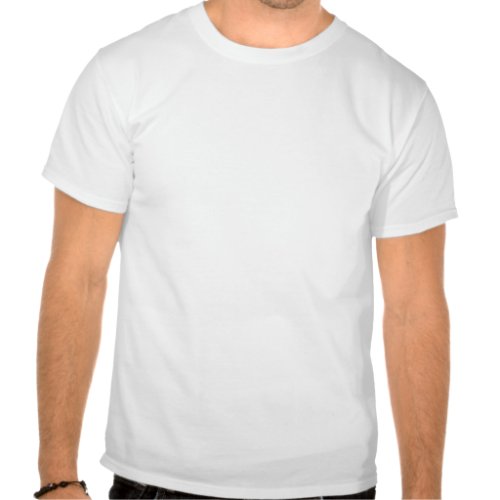 Wisconsin Palm Tree T-Shirt
by
Ann Stretton
View more of my
Wisconsin Palm Tree
items
Proudly display your "Wisconsin Palm Tree" and show your support for the workers, unions and all of those fighting against Governor Walker's Budget and the trickery and lies of the right-wing.
My "Wisconsin Palm Tree" (Latin name: Foxnews liesatus) comes in a variety of 4 different colors: Red, Green, Blue and Rainbow. No words or slogans this time, just a palm casting its shadow over our lovely northern state. You can wear them proudly at your protests as they come on a wide variety of clothing, or you can also get them on stickers, magnets, pins, mugs, steins…even ipodcases. I'm also working on adding them to other items like necklaces. They'll be ready soon…
Just noticed someone was searching for one of these. Can't seem to find any online, so I stepped up to the plate.
I got very energized at last night's rally, but even more so after hearing about how his budget proposal will so underfund public transportation making this a place where basically you have to use a car to get everywhere. So, I decided to make a lot of these. I'm showing pins here, but they're available on a variety of wearables and other merchandise.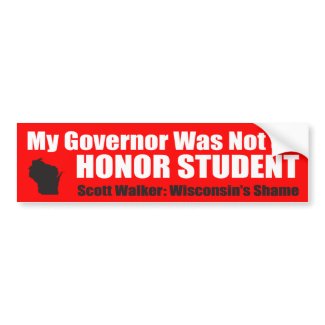 My Governor Was Not an Honor Student
by
Ann Stretton
/div>
You know those "My Student is an Honor Student" bumper stickers? Show you're ashamed of Governor Walker's Idiotic Budget Despair Bill.