Our Man in Madison,
Mark Pocan,
just coined the phrase "FitzWalkerStan."
(that's quite a Lynchian statement, like Fire Walk with Me: "Give Stan the glad hand, he just flew in from Spokane.")
Fitzwalkerstan is even trending on Twitter!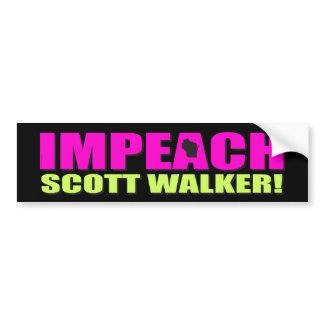 Impeach Scott Walker
by
Ann Stretton
on Zazzle
The situation in my state is going from bad to worse. Walker, along with the other 18 Republican State Senators who split the bill in order to ram through the part about ending collective bargaining show that they knew it wasn't about budget cutting all along. They are deceptive tricking liars, who make Nixon look good.
More items with these graphics can be found here.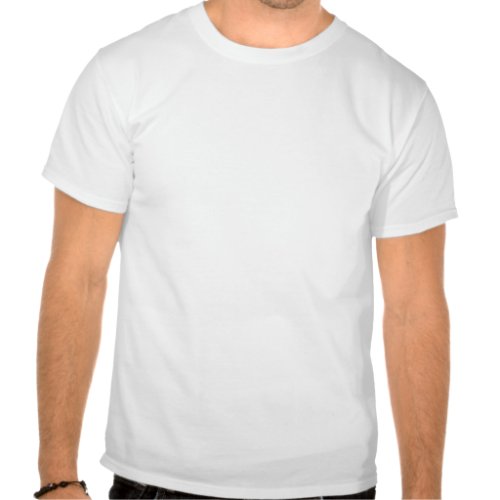 Wisconsin Palm Tree T-Shirt
by
Ann Stretton
View more of my
Wisconsin Palm Tree
items
Proudly display your "Wisconsin Palm Tree" and show your support for the workers, unions and all of those fighting against Governor Walker's Budget and the trickery and lies of the right-wing.
My "Wisconsin Palm Tree" (Latin name: Foxnews liesatus) comes in a variety of 4 different colors: Red, Green, Blue and Rainbow. No words or slogans this time, just a palm casting its shadow over our lovely northern state. You can wear them proudly at your protests as they come on a wide variety of clothing, or you can also get them on stickers, magnets, pins, mugs, steins…even ipodcases. I'm also working on adding them to other items like necklaces. They'll be ready soon…
Greetings from Madison, Where the Palm Trees bloom lush in the warm subtropical sun! (fantasy-world tunnel-vision people are scratching their heads right now…the politically astute know exactly what I am referring to, tongue-in-cheek.)
I keep thinking how the past several months have been One Big Clusterf***. My dog died at the end of May. My eye doctor suspected I have Glaucoma, so I get sent to a specialist who says no, it's just the scarring (I could've told them that…) We find out in August a good friend from college died in June. My computer dies while I'm out of town, and then I get horribly sick while my dead computer is being worked on, still out of town, in August. I get diagnosed with fibroids in the Fall–they're benign, but they want to check it out further. November brings disastrous election results for Wisconsin–we lose Senator Russ Feingold and gain what will be proven to be the WORST GOVERNOR IN THE WORLD. Our good friend Tim goes into the hospital with a bad infection. Dictator-elect kills high speed rail. I need to be biopsied for uterine cancer. Tim dies on New Year's Eve. Scott Walker assumes dictatorship. I get biopsied the day before Tim's funeral. Good news? I don't have cancer. But the celebration is short-lived: Dictator Walker unveils the Budget Despair Bill which will completely screw us all. One right royal Clusterf***.
Stan and I weren't able to make it to the protests this weekend, and probably won't get to do it again until next weekend when he has off. He's been putting in a lot of extra overtime due to the lack of bodies at his job–they're having tragedies in their lives too…one co-worker of his lost her husband and her father all within a short time…others have been out on injury leave…it's a mess…a big clusterf***.
I really wish I could've been there to see Michael Moore. I don't think this protest was as publicized as the one last weeked that we went to, so it was only about 50,000 (ONLY!) at the most compared to about 70-100,000 last week, and Moore's appearance wasn't publicized in advance. Also, from what I noticed following the tweets on Google Realtime was that a lot of people were out gathering signatures for Republican recalls, so they weren't at the big protests.
Even if I can't go to the protests every day, I'm doing what I can…I'm working on bumperstickers and protest items. I saw one of my bumper stickers on a car parked in our neighborhood the other day…that made me very happy! I noticed my prices are a lot lower than other people's. I'm keeping the prices down and only using the minimum markup that Zazzle allows…I'm not doing this for profit–the few pennies I make on a sale doesn't even cover my time–I want the message out, I want our voices to be heard, and I want the bill canned, Walker recalled, and the public all over the country to take notice of what is happening in our state and also in the entire nation. We are being divided and conquered by a despot bought and paid for by corporate interests. The Republican mission is only to promote the interest of corporate profiteering…they use the tea party to advance their own agenda, pitting private worker against public worker, rural against urban. This is the imaginary class war they are fabricating, "the union guy wants part of your cookie" joke. The Corporations want you to think taxes are bad because they don't want to pay their fair share…they also hold out the wishful motivational, yet unrealistic carrot…some day you too could be rich like them…would you want to pay all that tax? Once the anti-tax working-class tea party types realize it's not unions that are the enemy, instead it's the Fat Cats–the ones with all the tax breaks, then we will be united against one common enemy: The Moneyed Elite. But until then, it's divide and conquer. And one big Clusterf***.
This is the 7th, and the final–for now–in the series.
I got very energized at last night's rally, but even more so after hearing about how his budget proposal will so underfund public transportation making this a place where basically you have to use a car to get everywhere. So, I decided to make a lot of these. I'm showing pins here, but they're available on a variety of wearables and other merchandise.
It's bad enough with some extreme right-wingers calling us "Union Thugs," but now Wisconsin State Senator Glenn Grothman has called the protesters "slobs*." OK, so take back these words! I've designed merchandise like buttons, magnets, stickers, mugs, clothing, etc. to wear and use proudly while protesting, at home, or on your job. (It doesn't have to be a union job, either…people of all kinds of employment are supporting our efforts to stop the bill.)
See the complete line of my "I Heart…" merchandise at my store.
*He stated this on "The Last Word" with Lawrence O'Donnell on 3/1/11. I saw it. I have also been to the protests on 3 different occasions so far within the last week. There are no slobs. People pick up after themselves. Grothman also said it smelled in the Capitol. I was in the Capitol Building on Friday 2/25/11. It did not smell. In fact, I was surprised how good it did smell. Trust me. I'm really sensitive to stinky things. And the only thing that smells here are the Republican's antics.